watchman
Fetus







member is offline




"even a little help is still help ".





Joined: Oct 2010
Gender: Male


Posts: 414
Location: brum
Karma: 58
Saint ?? George
« Thread Started on Apr 23, 2012, 7:54pm »

---

Thought I'd just post this in honour of the day ,as it were ….

Saint George.

The 'real' George was a rather different character from the paragon of Christian fiction. As Gibbon and others made clear, 'St. George' was a legendary accretion around a notorious 4th century bishop, George of Cappadocia.

Even the Catholic Encyclopedia concedes that it is 'not improbable that the apocryphal Acts have borrowed some incidents from the story of the Arian bishop.'

The future archbishop of Alexandria began his career as a humble cloth worker in Cilicia (now southern Turkey).

By 'assiduous flattery' or other means he acquired the contract to supply the Roman army with bacon.

Says Gibbon:
"His employment was mean; he rendered it infamous. He accumulated wealth by the basest arts of fraud and corruption; but his malversations were so notorious, that George was compelled to escape from the pursuits of justice."

Making his way to Palestine, George set himself up in the religion business at Diospolis (Lydda), where he became a profane grandee of the ruling Arian Christians. As a wealthy and influential opponent of the Catholic Athanasius he was well-placed to take the bishop's chair in Alexandria when Athanasius was driven into exile.

In his new lofty station George gave free reign to his greed and cruelty, establishing several commercial monopolies and pillaging the ancient temples.

"The tyrant…oppressed with an impartial hand the various inhabitants of his extensive diocese," notes Gibbon.

So incensed were the inhabitants that on at least one occasion George was expelled from Alexandria by a mob and troops had to be deployed to get him back into the bishop's palace.

His end came with the elevation of Julian to the purple. The angry pagans of Alexandria (probably aided by Catholics) took their revenge on George by throttling the bishop and dumping his body in the sea.

It seems highly probable that some supporters of the murdered bishop recovered what they claimed to be remnants of the erstwhile bishop and made off with them to the nearest centre of Arianism, Lydda in Palestine. Emperor Julian himself sequestered the extensive library which George had acquired.

Link:
http://www.jesusneverexisted.com/george.html


---

Man will never be free until the last king is strangled with the entrails of the last priest.


"Every normal man must be tempted, at times, to spit upon his hands, hoist the black flag, and begin slitting throats."


Stelio Kontos
Administrator












Bad Ass
member is offline




Joined: Dec 2005
Gender: Male


Posts: 13,618
Karma: 52
Re: Saint ?? George
« Reply #1 on Apr 25, 2012, 8:40pm »

---

i post stuff like this every year just to annoy people on facebook.
Nothing like pointing out a Turkish born bloke is the patron saint of England!

---
Barb (New Fangled)
Member of Excellence






Dame Barb of BP Silver Surfer
member is offline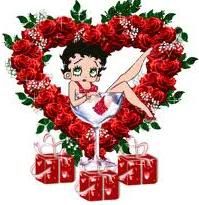 if only!





Joined: Nov 2008
Gender: Female


Posts: 2,198
Karma: 287
Re: Saint ?? George
« Reply #2 on Apr 26, 2012, 6:41am »

---

No mention of a dragon, I want a dragon where is it. I suppose you will tell me it's just a myth and burst my bubble.

---

your never too old to set a new goal or dream a new dream[C.S Lewis]
Stelio Kontos
Administrator












Bad Ass
member is offline




Joined: Dec 2005
Gender: Male


Posts: 13,618
Karma: 52
Re: Saint ?? George
« Reply #3 on Apr 26, 2012, 5:50pm »

---

Was probably a Geko he killed

---