redbaron
VIP Member











member is offline








Joined: Apr 2006
Gender: Male


Posts: 2,167
Location: PONS AELIVS
Karma: 352
Tomatoes offend islam!
« Thread Started on Jun 22, 2012, 7:07pm »

---


Quote:

"Eating tomatoes is forbidden because they are Christian. [The tomato] praises the cross instead of Allah and says that Allah is three (a reference to the Trinity)."

[God help us]. I implore you to spread this photo because there is a sister from Palestine who saw the prophet of Allah [Mohammad] in a vision and he was crying, warning his nation against eating them [tomatoes]. If you don't spread this [message], know that it is the devil who stopped you."





picture on link explains it all...

http://www.theblaze.com/stories/egyptian....-are-christian/


Quote:

Islamists Issue Dire Facebook Warning: 'Eating Tomatoes Is Forbidden Because They Are Christian'




islam really is a religion of f*ckwits.


---
Stelio Kontos
Administrator












Bad Ass
member is offline




Joined: Dec 2005
Gender: Male


Posts: 13,618
Karma: 52
Re: Tomatoes offend islam!
« Reply #1 on Jun 23, 2012, 7:03am »

---

hahaha, that made me smile! You gotta admit the tomato is very Christian looking in that photo!!

---
Barb (New Fangled)
Member of Excellence






Dame Barb of BP Silver Surfer
member is offline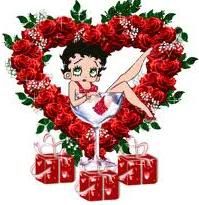 if only!





Joined: Nov 2008
Gender: Female


Posts: 2,198
Karma: 287
Re: Tomatoes offend islam!
« Reply #2 on Jun 23, 2012, 7:15am »

---

I wonder if that applies to tinned tomato's as well.?.

---

your never too old to set a new goal or dream a new dream[C.S Lewis]
mrjohnno
Administrator












member is offline




Joined: Dec 2008
Posts: 3,015
Location: Land of Hope and Glory
Karma: 315
Re: Tomatoes offend islam!
« Reply #3 on Jun 23, 2012, 4:49pm »

---

Nice one red

---
watchman
Fetus







member is offline




"even a little help is still help ".





Joined: Oct 2010
Gender: Male


Posts: 414
Location: brum
Karma: 58
Re: Tomatoes offend islam!
« Reply #4 on Jun 29, 2012, 10:30pm »

---

The truth is its getting difficult to find something/anything that DOESN'T offend Islam.

---

Man will never be free until the last king is strangled with the entrails of the last priest.


"Every normal man must be tempted, at times, to spit upon his hands, hoist the black flag, and begin slitting throats."