Stelio Kontos
Administrator












Bad Ass
member is offline




Joined: Dec 2005
Gender: Male


Posts: 13,617
Karma: 52
She D'Montford continues to make false claims
« Thread Started on Mar 24, 2012, 12:48pm »

---

She D'Montford decided to ask her facebook friends what she should do regarding the libellous video that mentions BadPsychics.

She responded to a message I sent her asking it to be removed.
She claimed it was a threat.

Lets take a look, in italic writing is part of the message i originally sent to her, in (brackets) is her reply, and in bold is my further reply.

In one of your videos
http://www.youtube.com/watch?v=hOCr2tQ2mWQ
You seem fit to falsely claimed that a skeptic featured represents BadPsychics.
(Which this person openly admitted that he did work for them)

To clarify, William who appears in the video, known here as Kensington as NEVER worked for me or for BadPsychics.

Yes he has been a forum member, yes he has contributed to articles as have hundreds of other people, but he has never worked for me or BP he has never received any payment, nor has
he to my knowledge ever referred to himself as the owner of BadPsychics.

So this is the first lie that She D'Montford has made.

I have written for The Skeptic magazine a number of times, but I have never worked for them, or claimed I represented them in any public fashion.

Just because you have had material published by someone, does not make you responsible for them, or in charge of them.

William is an independent journalist/actor, who was making videos and writing long before he had even heard of BadPsychics.

I value William, I have enjoyed greatly his contributions to the site over the years, and think he is a great personality to be around.

This is false, and I expect this claim to be removed immediately. (It is true and he is a nice guy unlike the one making this treat)

As I have explained it is not true, and whether or not William is a nice guy, or I am not a nice one, it doesn't matter. She D'Montford has published incorrect statements, I have asked her to remove them, so far she refuses.


Secondly you claim that BadPsychics was rude, abusive and libellous "correct spelling used for your own education". This in itself is a libellous comment.
(If they are not nasty then what is this threat all about)

This is about asking you to remove false comments, and to stop involving BadPsychics in your business when it has nothing to do with the agenda you were promoting with your videos. Whether I am rude or not is inconsequential, you have done wrong, you have been asked to remove it, you have refused

I expect any such comments to be removed immediately, and an official apology issued for the false claims made, and for dragging BadPsychics into your war with skeptics.

(What they don't like it when psychic make claims about them)

Of course I don't like it, because the claim is wrong, backed up with NO evidence whatsoever. When I have exposed a psychic, or analysed a reading, it is always backed up, and the evidence plain to see and for everyone to make their own mind up

BadPsychics closed down nearly 2 years ago,

(due to the repercussions of their nasty stuff)

Nothing to do with any repurcussions, again this is a lie, a plain barefaced lie by She D'Montford. I am stating as a fact that She D'Montford is lying in the above comment. I invite you to sue me for libel, although the truth will be my defence.

all that remains now is a small forum, a barely updated blog and that's it.

However if you decide not to remove the references to BadPsychics immediately, and issue an apology, then I will have no problem in entering the archives and republishing all the material on She D'Montford.
(Which was just "nasty" s*it)

You call it "nasty s*it" the vast majority of critical thinking intelligent people would call it the truth. So again you make another claim you cannot back up, starting to become a trend now

As you know we enter very very high in google searches, and within a few days of republishing all of our material will appear near the top of all google searches.

I prefer a quiet life these days which is why I retired, however when someone decides to drag me and my site into their own petty arguments with others I do not take that likely.

Now ask yourself would you prefer to carry on with this opening of a can of worms, and piss off the single most experienced and effective skeptic in the history of UK skepticism? Or would you prefer to apologise, remove the reference and let this sleeping dog lie.

The choice is up to you.

(So ...SHOULD I BE SARCERD???)

Not sure what "sarcerd" means, I am guessing she means scared.
No She you should not be scared, you should be concerned that you are making libellous claims, telling barefaced lies, and putting your reputation and career on the line by doing so.

Even this very post is contributing to your downfall, as people searching for you on google will find this page, as see with their own eyes what you are doing, the lies you are telling and your attitude.

And all because you refused to take down some dumbass backwards video that involved me and BadPsychics in something that was nothing to do with us.

The fact the video misrepresents Richard Saunders and Australian Skeptics is another matter which I am sure Richard will deal with in his own time.

Either way you are digging a hole for yourself, that will only ever get deeper and deeper.

These posts and articles about you will remain for as long as the internet exists.

You can make it right, you know how, its simple.
You delete the video, and never republish it.
You make a full and unreserved apology to myself, to William and to the BadPsychics name.

And you promise to never make any unfounded claims against myself or BadPsychics again.

---
kensington
VIP Member











member is offline








Joined: Feb 2008
Gender: Male


Posts: 1,250
Location: Sydney, Australia
Karma: 758
Re: She D'Montford continues to make false claims
« Reply #1 on Mar 24, 2012, 1:13pm »

---

I agree with you Jon and thanks for your kind words regarding me which I greatly appreciate. I have valued being a forum member here very much and for learning from you and others. I enjoyed contributing pieces to Bad Psychics. In the video She' claims that I am responsible for Bad Psychics.

For the record I have never been responsible for Bad Psychics nor is it nor ever has been my site. Contributing pieces for a site does not make it your site or your responsibility. None of my work has ever been libellous to She' nor anyone else. I do not believe BP to be a libellous site. The information you have provided about me, Jon, is wholly correct.

She has also accused me of being responsible for a site that she considers rude, abusive and libellous. That is libellous in itself and I find the statement offensive. The least you, me and Richard deserve is for the video to be taken down and an unreserved apology. I don't want to make this too much about me but below are her claims she makes about me and the facts:

Claim 1: She says I was blown away by the reading.
Fact 1: I was not blown away and even say in the video that it made me more sceptical.

Claim 2: She claims she makes direct hits and was spot on.
Fact 2: She describes me as being a healer. A very broad term. We are more or less all healers to one extent or another. Hardly a direct hit, spot on or specific.

Claim 3: She claims I am responsible for the Bad Psychics site.
Fact 3: I have posted on the forum in the past and contributed pieces to the site but I am in no way responsible and it is not nor ever has been my site. It is a great site and I wish I had been responsible.

Claim 4: She claims thatI am a leading member of the Skeptic Society.
Fact 4: I have NEVER been a member of the Skeptic Society let alone a leading member. I don't think I could be described as a leading member of any society.

Claim 5: She claims that the part of the reading which was not broadcast in which she mentions I am enjoy drink and fast cars was meant for someone behind me.
Fact 5: In previous correspondence she makes it clear that that part of the reading was for me. For the record I neither drink, drive nor have any interest in cars.

Claim 6: She claims that Bad Psychics is libellous.
Fact 6: I challenge her to find anything that is libellous on the site.

Claim 7: She claims most sceptics are nasty and abusive bullies.
Fact 7: Not most of the ones I have met or mix with.

Claim 8: She claims I withheld my name.
Fact 8: Wholly untrue. I have never witheld my name and she could have easily found it out if she had not known it. It is no secret.

Claim 9: I was a professional sceptic hidden in the audience.
Fact 9. Hardly. I applied to the show like any other member of the audience. Hardly hidden or undervover. She' could see me.



---

"Dont forget to cover your bum, or you'll get a red bum"
scaramouche
Egg





Warning Level - 100%




BANNED
member is offline








Joined: Jun 2011
Gender: Female


Posts: 104
Karma: -3
Re: She D'Montford continues to make false claims
« Reply #2 on Mar 24, 2012, 1:17pm »

---

Is this the same person?

http://laetrile.ws/tag/she-dmontford/

" Rev. Dr Shè D'Montford "


Quote:

Author's Note: This article is not intended to give medical advice. I am not a medical doctor. The intention is to raise questions as to the vested interests of research results and testing methods. It is also a retelling of a personal account that should raise ethical concerns which demand answers. This article only reports and retells facts, research and statements from others who have been involved in cancer research. The purpose of this article is not to claim a cure for cancer; rather, it is an act of responsible freedom of speech that should raise questions that need addressing about the study of treatments for cancer. – SD'M

---
Amaris
VIP Member











member is offline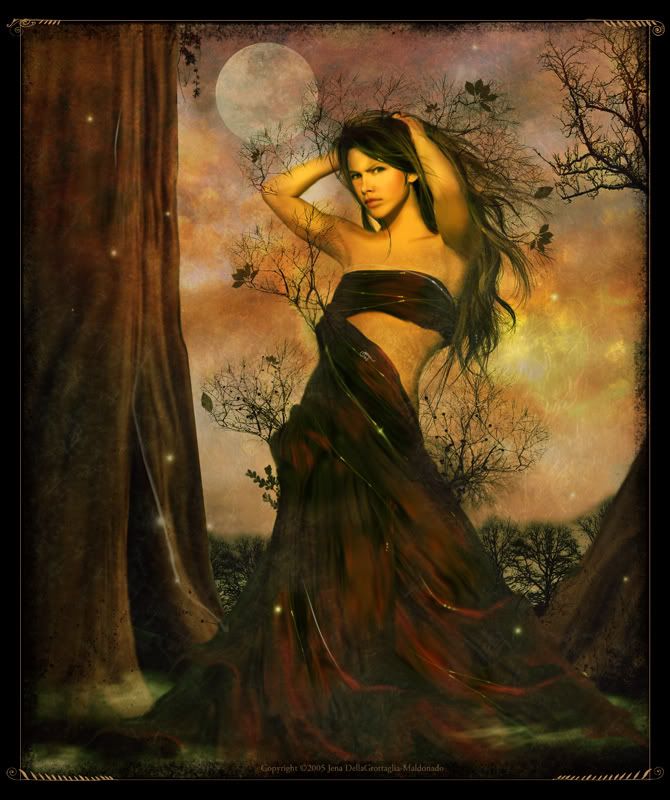 I hope to always march to the beat of a different drum





Joined: Jan 2006
Gender: Female


Posts: 3,872
Location: Norfolk
Karma: 529
Re: She D'Montford continues to make false claims
« Reply #3 on Mar 24, 2012, 1:37pm »

---

It does appear to be one and the same. Her mention of...

Quote:

When Laetrile was finally officially tested in Queensland, it was shown to be effective (see Queensland Health Circular No. 02/2003; replaced by Circular No. 01/2006).



the link which she doesn't supply is
http://www.health.qld.gov.au/ph/Documents/ehu/32092.pdf

and what it actually says is:

Amygdalin. It should be noted that approval applications are considered on a case-by-case basis and
that not all previous applications have been approved.
Criteria for obtaining Queensland Health approval

1. Due to relative toxicity concerns, Queensland Health will not issue approval for treatment with oral Amygdalin, and will only consider applications for intravenous or intramuscular treatment under a strict treatment protocol.

2. Any relevant specialist's/oncologist's reports relating to the patient's medical condition must be included with the application.

3. Approvals will only be considered for patients with an advanced malignancy where all possibleconventional treatment has been exhausted.

4. The patient who is to be treated with Amygdalin must be informed of the following relating to the facts about Amygdalin and provide written consent to treatment:
• the process by which the Amygdalin is manufactured may not be subject to quality control;
• the potential cyanide toxicity associated with Amygdalin; and
• the lack of scientific evidence relating to the efficacy of Amygdalin.

Amygdalin is Laetrile (amygdalin, vitamin B17)

From Cancer Research site...


Quote:

What laetrile is

Laetrile is a partly man made (synthetic) form of the natural substance amygdalin. Amygdalin is a plant substance found naturally in raw nuts and the pips of many fruits, particularly apricot pips, or kernels. Some people call laetrile vitamin B17, although it isn't a vitamin.




---

"That which can be asserted without evidence, can be dismissed without evidence." Christopher Hitchens
kensington
VIP Member











member is offline








Joined: Feb 2008
Gender: Male


Posts: 1,250
Location: Sydney, Australia
Karma: 758
Re: She D'Montford continues to make false claims
« Reply #4 on Mar 24, 2012, 1:44pm »

---

Thanks for the info. I can confirm the person is one and the same.

---

"Dont forget to cover your bum, or you'll get a red bum"