Stelio Kontos
Administrator












Bad Ass
member is offline




Joined: Dec 2005
Gender: Male


Posts: 13,616
Karma: 52
11-year-old Christian girl accused of blasphemy
« Thread Started on Aug 18, 2012, 9:42pm »

---

ISLAMABAD: An 11-eleven-year old Christian girl was accused of blasphemy and arrested for allegedly burning pages of a Noorani Qaida, a booklet used to learn the basics of the Holy Quran.

Officials of the Ramna Police Station told The Express Tribune that the girl, named Rifta Masih, had burned a Noorani Qaida on August 16 and threw it in garbage after putting it in a plastic bag. Masih belonged to the rural area of Mehrabadi, which is next to the G-11 sector in Islamabad.

Soon after the incident, residents of the area had gathered to lodge their protest. The protesters also allegedly beat up the girl and her mother, while the rest of the girl's family managed to escape.

The Kashmir Highway was also blocked by the protesters, but they dispersed after the police lodged an FIR of the case and took Rifta into custody.

The girl has been sent to a juvenile jail on judicial remand.
The news emerged when a website called "Christians in Pakistan" reported the incident. The report alleges that Rifta has Down syndrome and was falsely accused of burning 10 pages of the Holy Quran.

The report added that the complaint against the girl was filed by Alsyed Muhammad Ummad. It also states that the girl suffers from Down Syndrome.

Scores of Pakistanis have been harassed and implicated in false cases instituted by misusing the country's blasphemy laws. Additionally, allegations of blasphemy have led to assassinations, extrajudicial killings and threats to life and property.

---
watchman
Fetus







member is offline




"even a little help is still help ".





Joined: Oct 2010
Gender: Male


Posts: 412
Location: brum
Karma: 58
Re: 11-year-old Christian girl accused of blasphem
« Reply #1 on Aug 20, 2012, 9:38pm »

---

Barbarian savages living in a failed state ,barely even bothering to pretend to be civilised and without the slightest idea of the concept of law or legal process.

---

Man will never be free until the last king is strangled with the entrails of the last priest.


"Every normal man must be tempted, at times, to spit upon his hands, hoist the black flag, and begin slitting throats."


mrjohnno
Administrator












member is offline




Joined: Dec 2008
Posts: 3,014
Location: Land of Hope and Glory
Karma: 315
Re: 11-year-old Christian girl accused of blasphem
« Reply #2 on Aug 22, 2012, 1:32pm »

---

Even if they do change the blasphemy law it will do nothing.

---
tomroberts
VIP Member











BP Investigator
member is offline








Joined: Sept 2007
Gender: Male


Posts: 911
Location: Hertfordshire
Karma: 386
Barb (New Fangled)
Member of Excellence






Dame Barb of BP Silver Surfer
member is offline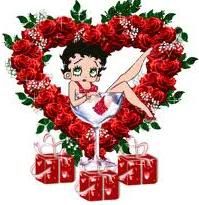 if only!





Joined: Nov 2008
Gender: Female


Posts: 2,198
Karma: 287
Re: 11-year-old Christian girl accused of blasphem
« Reply #4 on Sept 2, 2012, 7:20am »

---

Just been listening to this report on the news, what a dreadful put up job this is turning out to be. I do hope the man in question is dealt with severely.

---

your never too old to set a new goal or dream a new dream[C.S Lewis]
Stelio Kontos
Administrator












Bad Ass
member is offline




Joined: Dec 2005
Gender: Male


Posts: 13,616
Karma: 52
Re: 11-year-old Christian girl accused of blasphem
« Reply #5 on Sept 2, 2012, 9:43am »

---

He should be thrown in prison for life, you simply cant wreck a girls life like that and get away with it

---
redbaron
VIP Member











member is offline








Joined: Apr 2006
Gender: Male


Posts: 2,166
Location: PONS AELIVS
Karma: 352
Re: 11-year-old Christian girl accused of blasphem
« Reply #6 on Sept 2, 2012, 11:31am »

---

can't see much bad happening to him and there will still be many of the brainwashed ignorants out there who still believe the child is guilty.


---
Barb (New Fangled)
Member of Excellence






Dame Barb of BP Silver Surfer
member is offline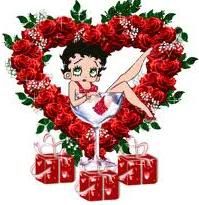 if only!





Joined: Nov 2008
Gender: Female


Posts: 2,198
Karma: 287
Re: 11-year-old Christian girl accused of blasphem
« Reply #7 on Sept 2, 2012, 11:59am »

---

Unfortunately Red that is so true.

---

your never too old to set a new goal or dream a new dream[C.S Lewis]